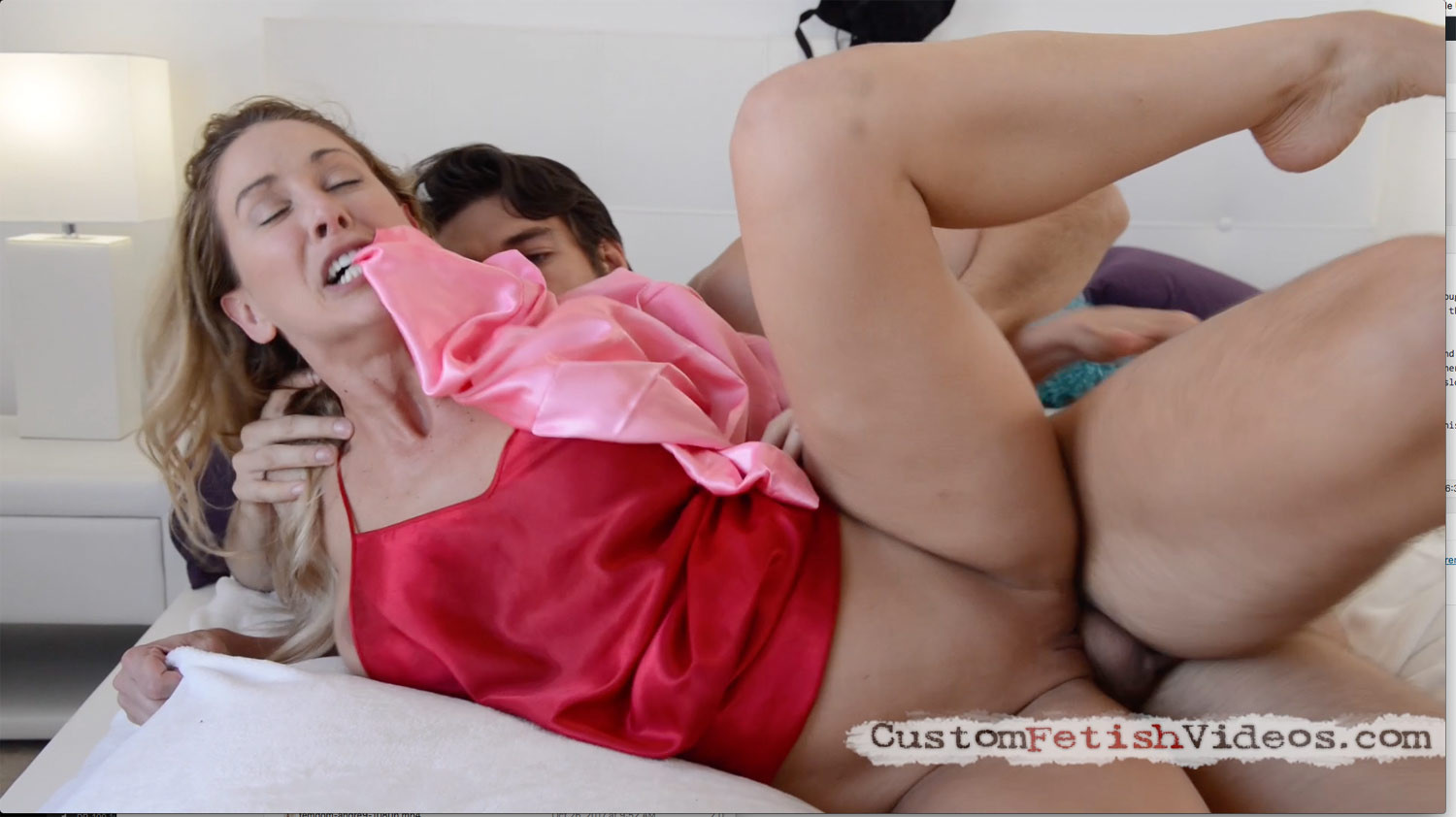 The first part of scene one would begin in an office with a larger desk from the phone the male lead calls his secretary into the room, they flirt, she is wearing something a sheer blouse with a pencil shirt, she starts to undress and comments on wanting to taste him during his meeting. She removes her pencil shirt and her blouse and crawls under the table while still wearing her bra and panties. She then unzips his pants and underwear and pulls them down to his ankles.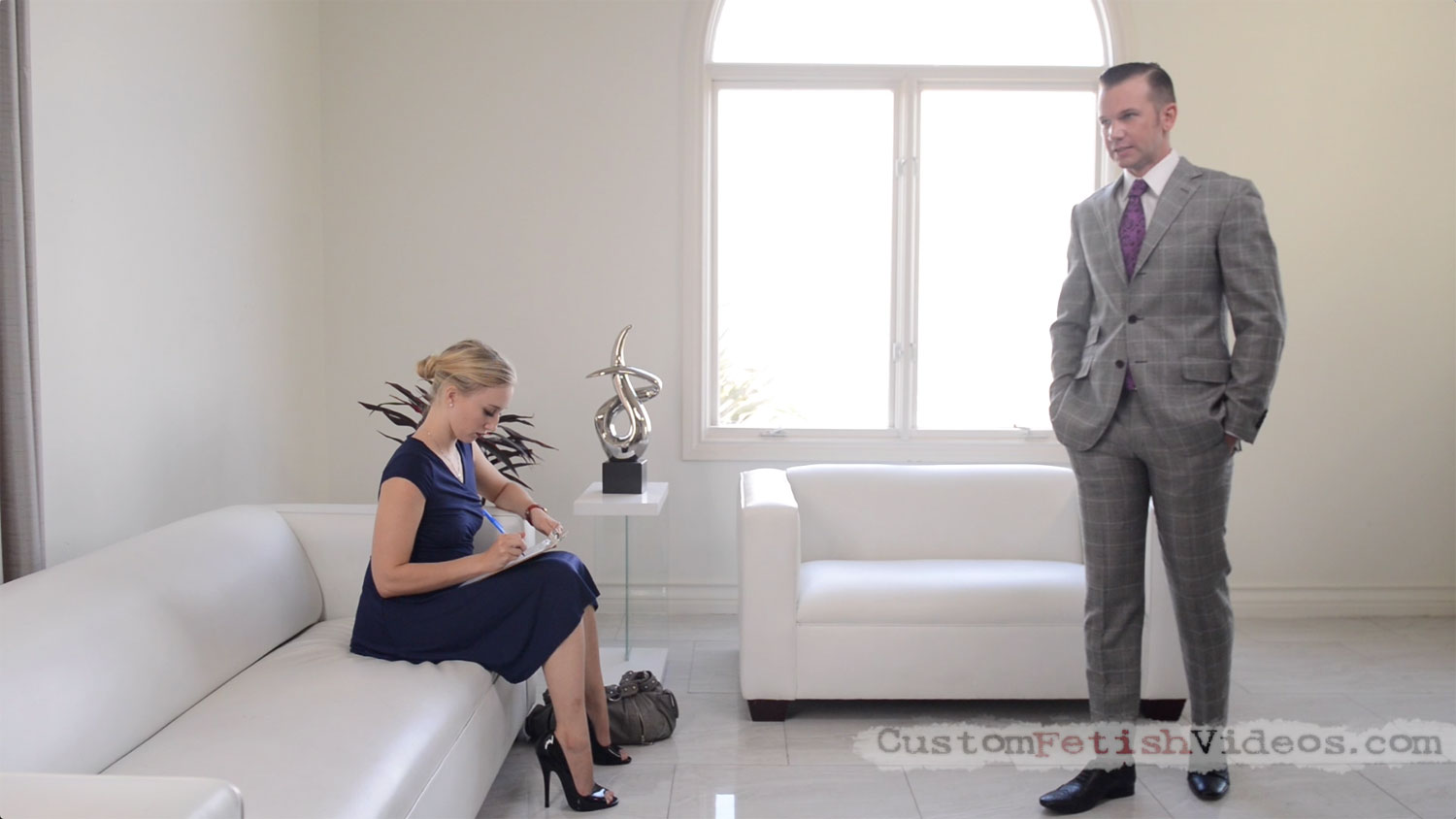 After she disappears under his desk initially, he will make a call and two other people will come into his office (implied with voiceover, no need for two other actors) and they will have a brief 2-3 minute meeting(her noises are ignored), they will then leave.
She loving looks at his cock and takes it into her mouth. She will remove her bra and play with herself under her panties as she wants. She lovingly sucks the head and licks the shaft for about 5 minutes, she then starts to get very sloppy and will titfuck him for about 3-4 minutes, finally she will deep throat him for 5-6 minutes taking it as deep as she can and aggressively though he will only give verbal encouragement, when he is ready she will jerk him off onto her face (not in her eyes). When she finishes, she will push him back and climb out from under the desk. She comments on how good his cum feels, she will wipe some into her mouth but leave the majority on her face for the next scene.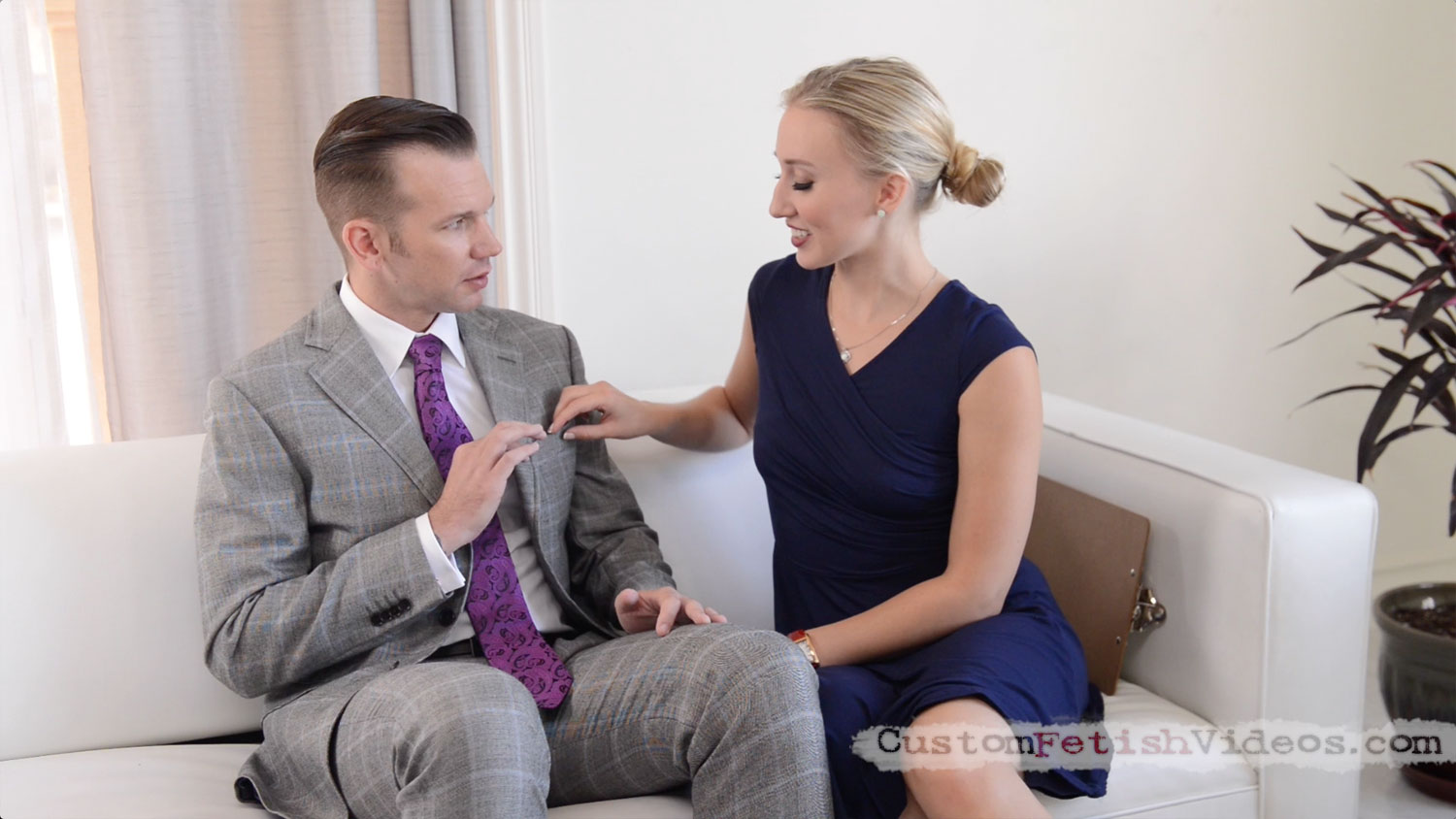 She asks if he is ready to fuck her, he looks impressed and comments on her being a great secretary and insatiable, there can be a cut here if needed, whether a cut is used or not, resume with her sucking his cock until he is hard. he will then eat her for about 2-4 minutes. She will then lay down over his desk with her feet on the ground and her torso on the desk, she will ask him to fuck her ass, he will pull some lube out from his desk and help lube her ass and his cock. He enters her ass from behind and gently fucks her for 1-2 minutes, she then starts to get impatient and starts to slam back into him and they fuck more aggressively for 3-4 minutes. She then pushes him back gently and tells him to lay on the desk. He lays on his back on the desk and she mounts him in cowgirl and aggressively rides him to 7-8 minutes. As he prepares to finish she states she wants it on her breasts. She climbs off of him and sits in his chair while jerking him off onto her breasts.
She gets dress and smiles back asking if he will need assistance for his meeting tomorrow.