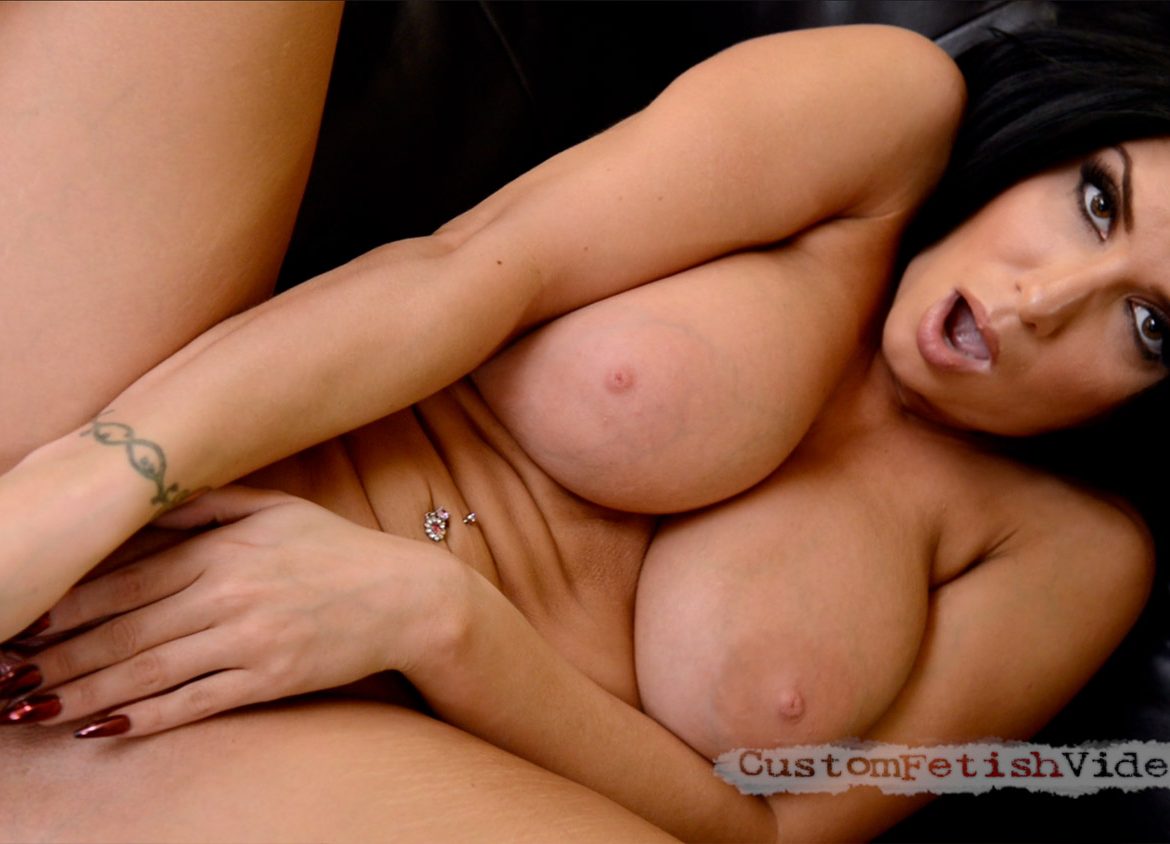 Romi Rain is a gold digging stripper from an exclusive men's club. She is joining a dating site for millionaires to find her gravy train. After an interview to see if she's acceptable, the site requires glamour shots and insists on a certain photographer.
Romi is wearing lingerie, stiletto heels when she shows up for the photoshoot.
Shown walking into warehouse, full body shots and heels, she is pissed that she has to go thru all this "unnecessary nonsense" and has to deal with the creepy photographer. The photographer sets up to do some test shots, which she thinks is totally unnecessary and begins to bitch about the process. Background music begins ( "enigma" type beat) and as he begins to shoot, she becomes totally mesmerized by the camera flash.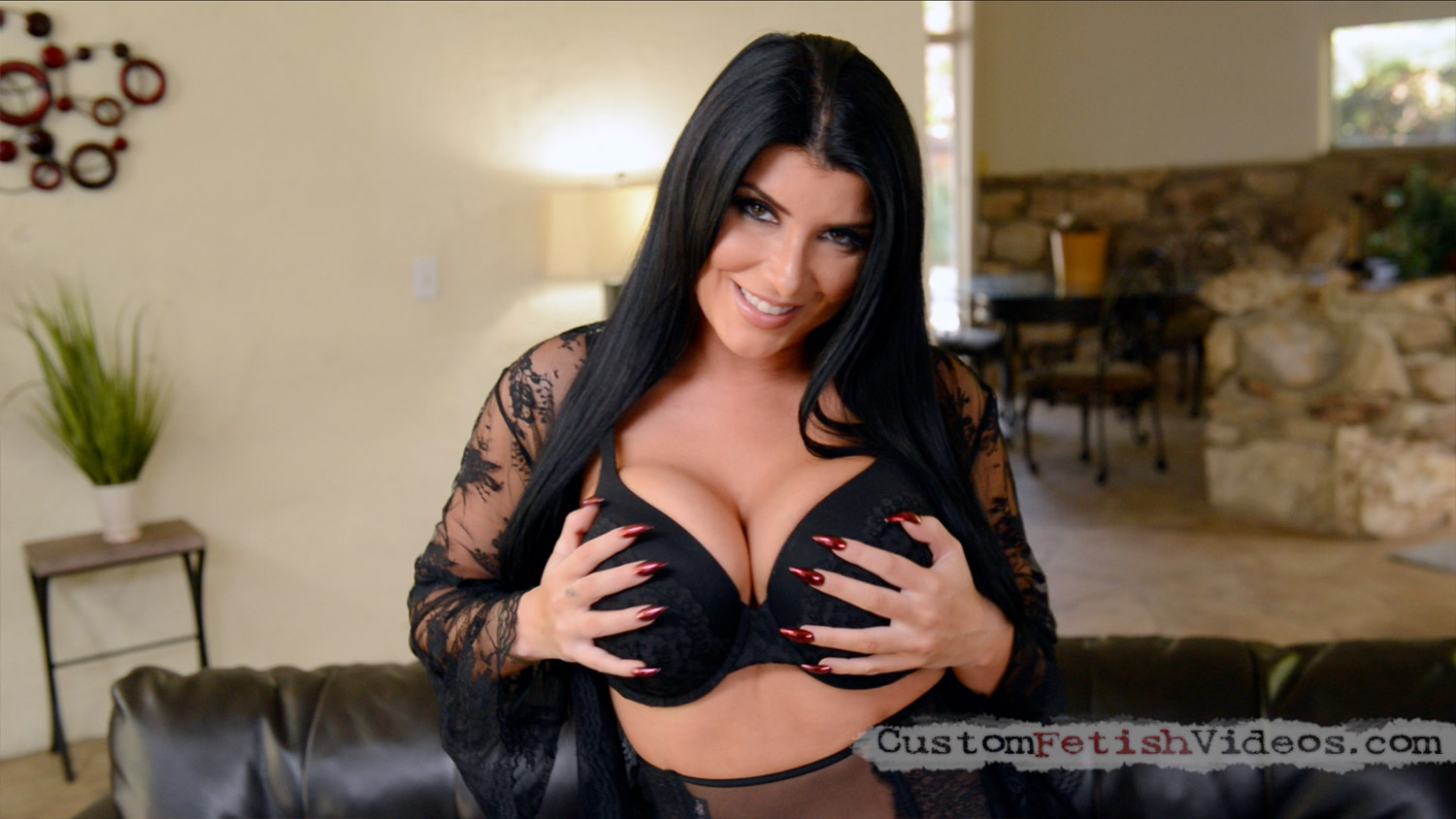 She begins to pose sexier and sexier, slowly moving to the music, running her hands over her body and up her skirt to play with herself. She continues to stare at the camera as her hands move on their own, swaying with legs spread, rubbing her clit harder and faster. The trance is broken after she cums and she is left wondering what the hell just happened. The photographer reassures her and insists that she change into something glamorous to show her real beauty and sexiness if she wants to hook a millionaire.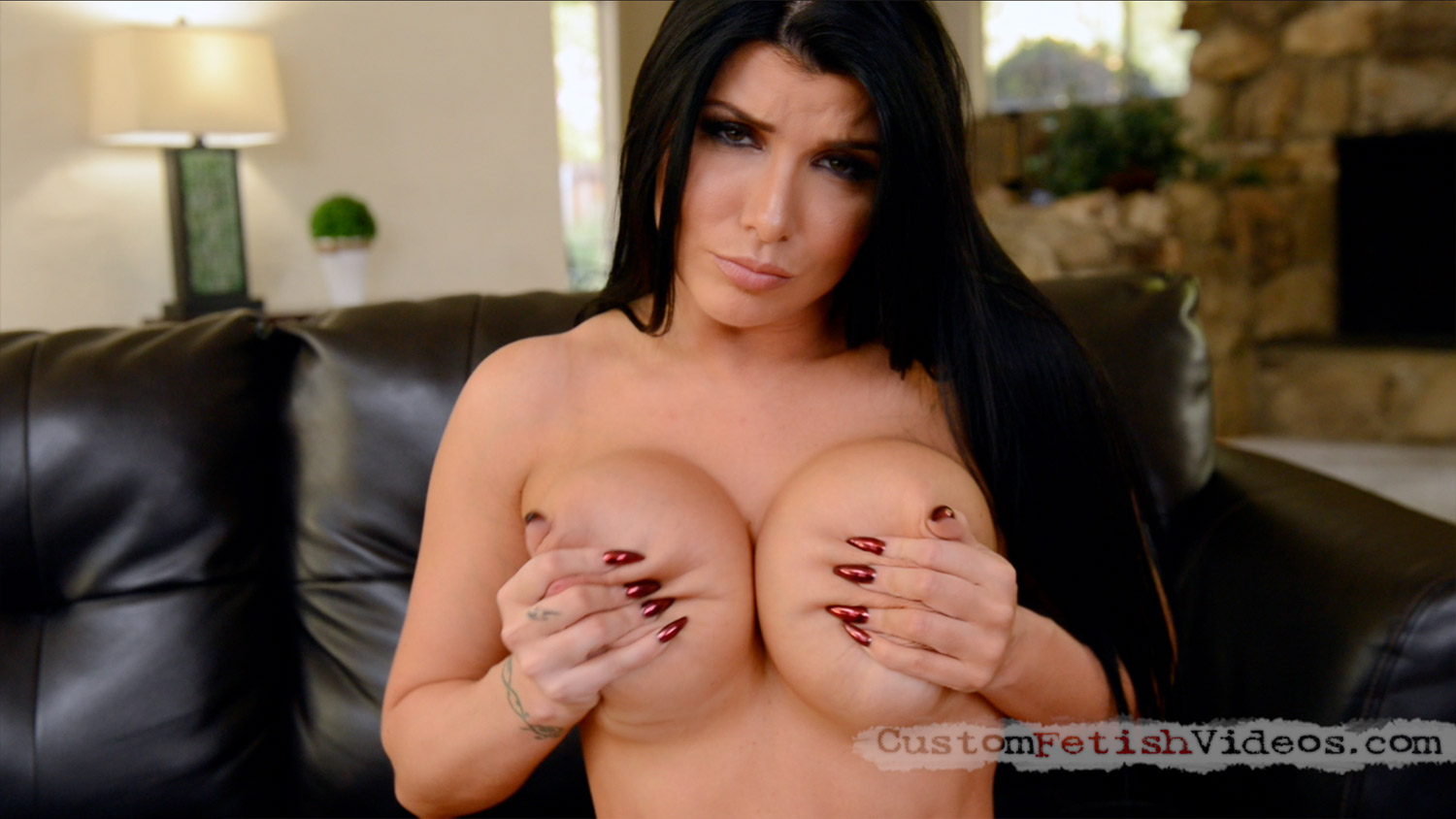 Shot mostly as pov moving around her but mixed in with side shots from another camera showing her staring at the camera, memorized. Showing the room and not just the backdrop setup, would be fine.
Formal slit evening dress, thigh hi stockings, stiletto heels, elbow length gloves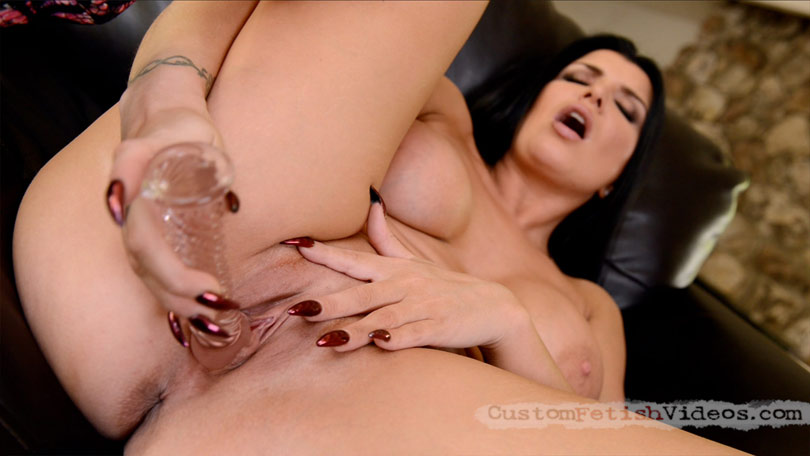 She returns made up looking like a new million, really into the glamour part. The music (same as above) and flash trance start again. This time she moves more sexy and intense as she turns showing more and more of her slutiness-making love to the camera. She drops to the floor, playing with herself and is handed a dildo to insert (Please show good shots of legs and heels). She cums as she gives head – with cum running down her chin. She is handed a vibrator and uses it till completely exhausted from squirting and cumming. She looks up dazed and bewildered, lying in the floor as she gives in to a bukkake