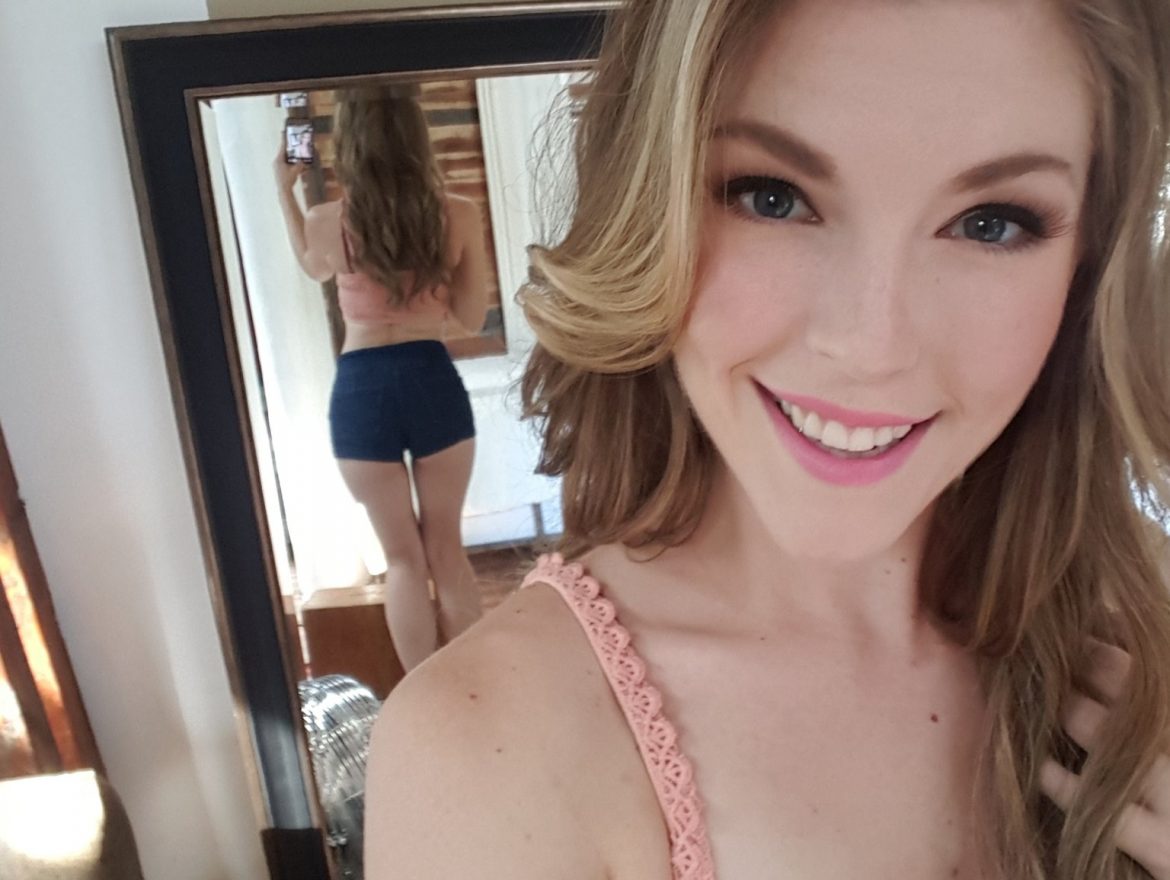 Ella walks into the room looking amazing in very tight booty shorts and strappy heels. It's been way too long since she's been with a guy and her body is aching for it. She approaches me with a purpose.
"Hey, it's so good to see you again", as she gives me an extended hug, "How's things been going? Have your clients been nice to you?" She listens intently for a moment and plays with her hair. "I've been doing well, too… but I do have one problem, and it's something I was hoping you could help me with. Whenever I don't have a guy with a big cock fuck me for a couple of days, my pussy starts to ache for it. I can't work, I can't exercise, I become completely predisposed with getting some. My boyfriend does an ok job, but he's just not big enough. Ummm… I've think you might know what I'm getting at here." She start rubbing my chest through my shirt. "Kerry, don't make me spell it out."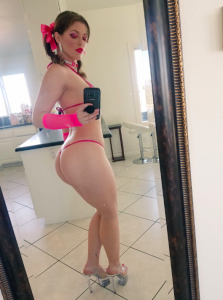 She starts closing her eyes and leans in for a kiss. I tell her I don't think I can do this and gently push her away. She grabs her pussy because now it's throbbing. "Oh god, please daddy, don't reject me, I need you. I can see from here how big you are. You can help me. Tell me what I can do to change your mind." She gets down on her knees and begins pleading with her hands together.
I tell her that I may be able to help, but she has to practice her skills before she's ready for me. Since she's down on her knees already to crawl around slowly on the floor, showing me how amazing she looks in her outfit. Her skirt keeps riding up so she keeps trying to pull it down over her ass. Then I tell her to grab a stuffed animal and make out with it. She tells me how grateful she is to be given this chance as she goes absolutely crazy on the stuffy, kissing and caressing it all over. She smothers it with her tits and she tells the stuffy that he's a pretty decent lay and laughs about it. Then she says to him, "come here little guy, time for a treat" She has the stuffy dry hump her thigh and meanwhile she looks and me and moans, "am I getting some good practice in, sir?" She then straddles it and grinds on it hard. She brings herself almost to orgasm. She stands up and pulls up her undies giving herself a wedgie. She has the orgasm, convulsing, smiling, and moaning… but it's still not enough.
"I still need you, Kerry. Am I ready for you now?" I tell her yes. She takes me by the hand and stands me up against the wall, kissing me and grinding her body all over me, front and back. She uses her tongue and licks me up and down. She throws me on the bed, sucks on my cock for a minute and then takes me. She yells out, "yes finally, oh my god… Kerry… this is helping so much. Thank you Kerry" as she works on me. She has a much better orgasm, collapses on my body and starts lazily kissing me, relieved and thankful.
She puts herself together and begins to walk out the door, "See you in a few days, daddy"